Material: HDPE/LDPE
Size: Typical 16x25cm, 20x30c, 22x33cm
Color: Customized available
Packing: 50/100 piece/ roll
Application: Cake, cookie, baby care beans, cupcake etc
MOQ: 500 rolls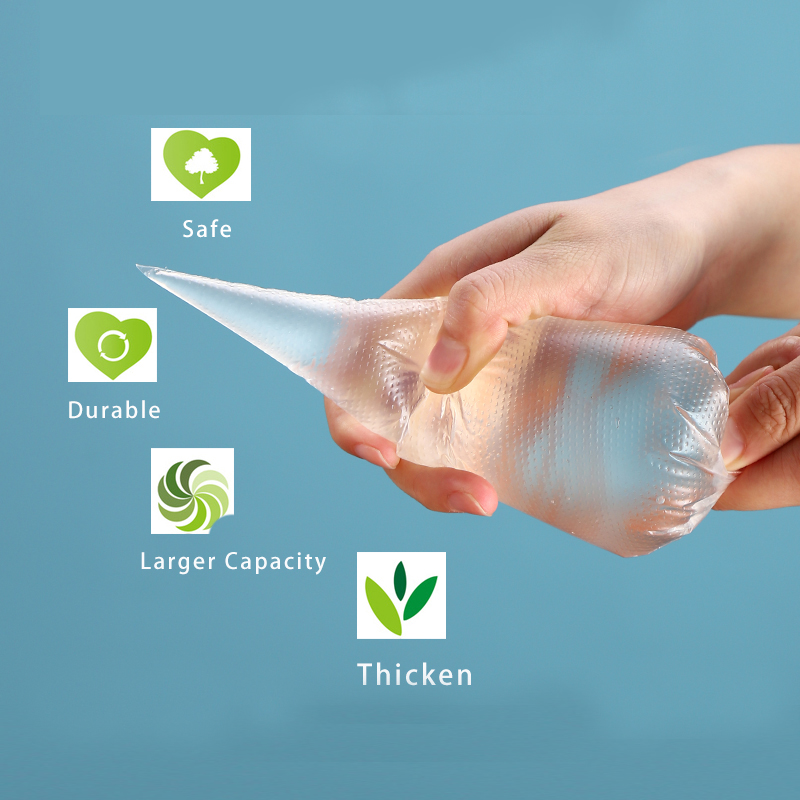 Safety: Safety is our top priority and our piping bags are made from food-grade plastic, ensuring your creations are free of any harmful substances
Durable: The durable material makes these bags tear-resistant, allowing you to apply pressure while piping frosting or other decorative elements.
Thicknen: Our thickened piping bags have a larger capacity, allowing you to fill with more icing or icing, reducing the hassle of refilling
Anti-slip design: The piping bag features a concave and convex design for a non-slip grip, and its unbreakable construction is durable and reliable for all your decorating needs.
Typical Size of Cake Decorating Piping Bags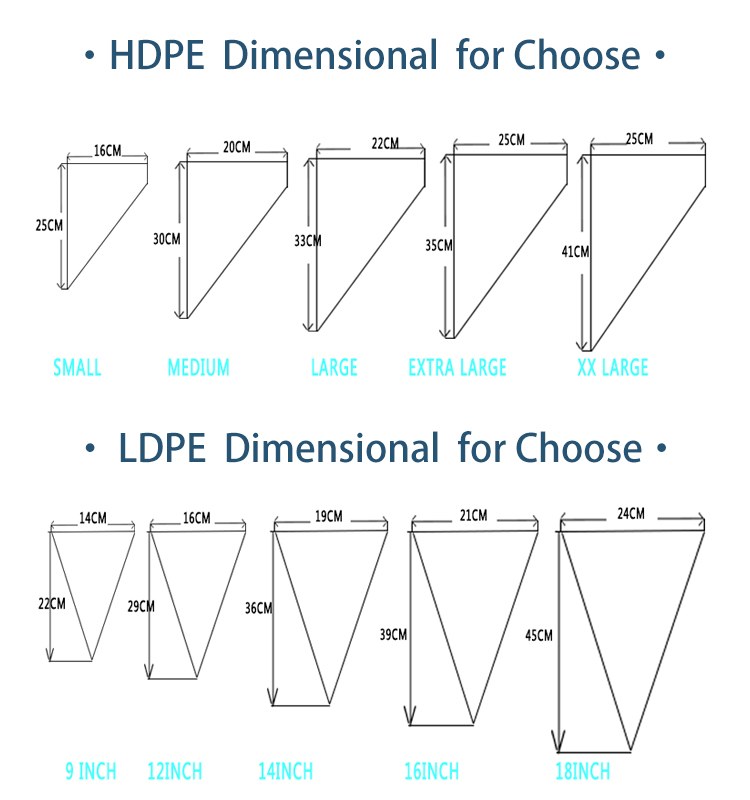 Bakerydeco decorating bags are easy to use and disposable, making cleanup a breeze. Say goodbye to the tedious task of washing and reusing traditional fabric piping bags. Our disposable options not only save time but ensure hygiene by eliminating the possibility of cross-contamination.
Our plastic piping bags are not only perfect for professional bakers, but they are also a great choice for baking enthusiasts eager to try piping and decorating. They provide the control and grip necessary to create intricate designs and add a personalized touch to your baked goods.